Optimizing Processes
We think that innovation is finding new formulas to manage your production more agile and more efficient.
Constantly adapting to new technologies
At EKICONTROL we are immersed in a continuous process of adaptation to the new possibilities offered by technology. We have the necessary means, the technical office, the workshops, and the laboratory to offer to our clients a painstaking service both in quality and in delivery deadlines. The quality of our products allows us to maintain a high level of activity within a highly competitive market.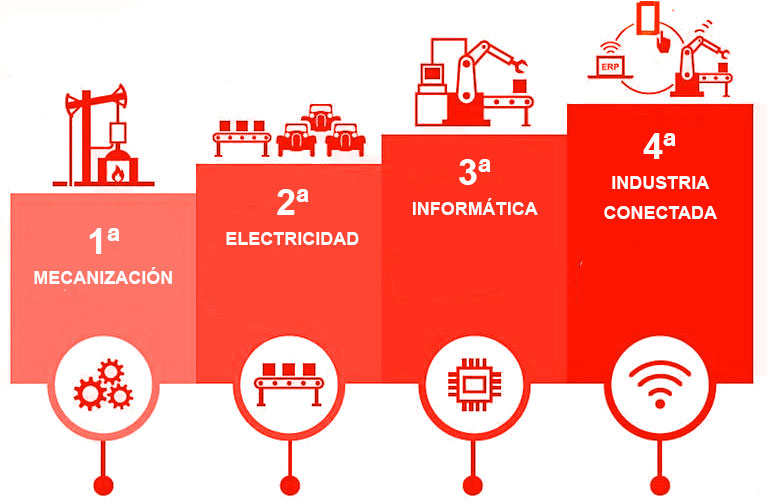 En EKICONTROL colaboramos con las empresas transfiriéndoles
tecnología de vanguardia
y aportándoles valor competitivo para su negocio
| Without a cutting line | With Cutting Line |
| --- | --- |
| Request for formats of different standard length measures | All the meters you need, regardless of formats |
| Minimum purchase quantity 3000 kgs. (a normal truck can transport 20 tons of weight) therefore 6 packages of formats. (1,926,000 total mm) | Buying coils you can load 2 coils of 10 tons each (2,200,000 total mm) |
| Minimum purchase quantity 3000 kgs. (a normal truck can transport 20 tons of weight) therefore 6 packages of formats. (1,926,000 total mm) | Unload all the kilos at once with the crane |
| Quick ground storage to continue unloading the truck and so on with each pack of formats | You take the coil directly to the warehouse |
| Once the format packages, the strapping, the wooden pallet, plastic wrappers have been stored, they must be removed and these have been paid at the price of sheet metal. | Much less wood, wrap, and strap are used with the coil |
| The sheets must be handled by operators and transferred individually by operators, minimum of 2 to the work table. A standard 1500x3000x0.8 mm sheet weighs approx. 28 kilos | A single operator loads the coil on the loading car of the cutting line and starts to cut the pieces you need with the desired length |
| If you need to use a sheet of more than the one you have in stock, for example, 4500 mm. You have to make that piece 3000 + 1500mm, either weld it or not. | Directly from the coil, you can cut the desired length, without junction or waste |
| The standard measurement formats will be stored for their next uses, starting the process from the beginning | The coils will always be ready to be cut to the desired number and length for their maximum efficiency. |
Implement a cutting line in your manufacturing process
And start enjoying the benefits of a cutting line
Request a Quote Now
Customers Who Have Trusted Us
More than 30 years Offering Vanguard Solutions