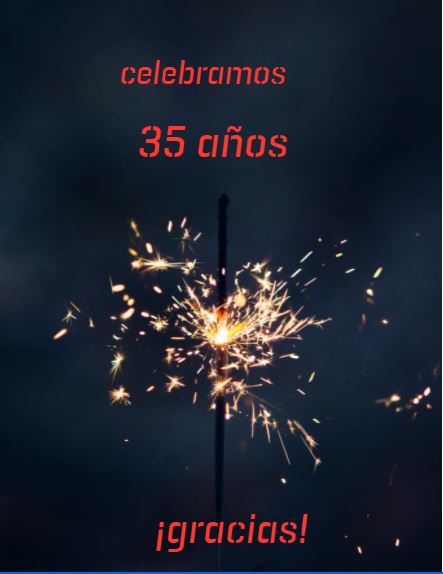 We celebrate our first 35 years!
It has not been an easy road and what it has had is a lot of effort, work and love.
Our story begins back in 1986, when Manuel Navarro, founder of ekicontrol , decided to start a new project.
He started in the garage of his 15m² house making control equipment for manual machines, and that is where the name ekicontrol comes from. The market demanded challenges, new machines and automated processes. Today the company has grown, employing more than 20 people and has become a benchmark in the manufacture of coil processing lines.
Little by little, his children Edurne and Jon joined different areas of the company.
Our lines are in 4 continents and more than 20 countries. And all this would not have been possible without all the people who have collaborated with us, because teamwork is our greatest value.
Many thanks to all of you who have made it possible.